About Silhouette
Welcome to Silhouette ... where glamour meets fashion. Each piece in our collection is meticulously and artistically tailored for you to turn heads at every occasion. Our luxe statement pieces beautifully and skillfully blend timeless details such as sparkles, feathers, stones, pearls, beaded fabrics, and more.

We believe all women are Queens. So for any event; be it birthday, wedding, formal, or special holiday event, we've got you covered and bedazzled. These occasions are some of life's happiest moments and you should celebrate looking and feeling like the Queen you are.

To shine bright and stand out, Silhouette is your go to place for luxurious handmade dresses matched with timeless accessories for every occasion.

**Styling consultation is available for select clients.
Quality
We take pride in our craftsmanship, which means we only design and produce top-of-the-line sophisticated pieces. Gorgeous, classy, and timeless.
Shop Now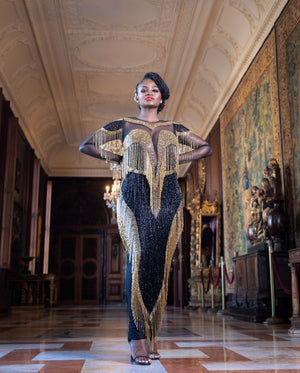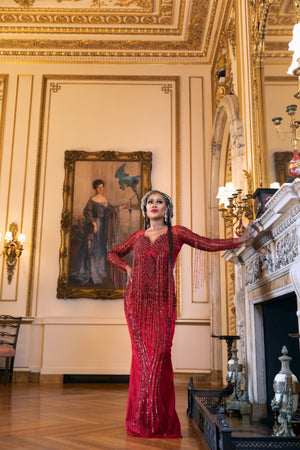 Handcrafted
Silhouette specializes in making beautiful memories by providing an elegant and handcrafted dress for every woman.
Shop Now
How to Order & Measurements
We ask that you communicate all design ideas, details, and provide pictures or videos of what you want made. Please note that if you send us a design from another designer, we cannot always guarantee that the dress will be 100% the same due to several design and production considerations. Once we have your approval for all revisions and we commence the production of the design, changes may no longer be made at this time.

If you reside outside of the D.C. metropolitan area, we recommend that clients get their measurements taken by a professional tailor for us to have your accurate measurements. We ask that you fill out our size chart with all fields filled out. Please make sure that the measurements are precise! We are not responsible for any inaccurate measurements caused by accidental measurements mistakes. We make everything according to measurements and once we start the construction of the dress, no changes can be made. Please note that we use stretch lining.

For clients that are able to visit our Silhouette studio, measurements will be taken by us. (Studio coming soon)
Shop Now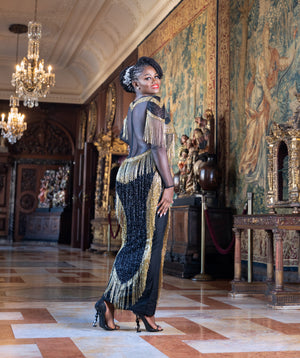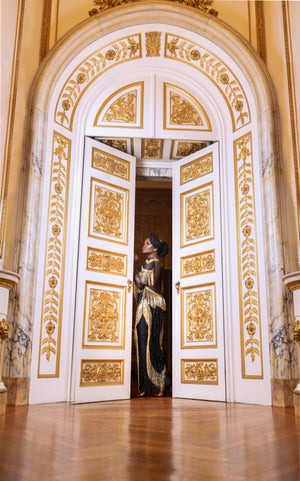 Shipping
Our turnaround time is generally 3-4 weeks and standard shipping rules apply for custom gowns. Any item needed sooner than 3-4 weeks is considered a rush order and fees will be applied for rush orders (Rush fee is $50). Our RTW ships out in 7-10 business days. We are not responsible for delays or issues with any postal services. Please understand that emergencies do happen and if your order is affected then we will notify you ahead of time. We ask that you respond to emails so there won't be any delays with your order. We will start the processing of your order as soon as payment is made. If you are ordering from overseas, please note that each customer is responsible for customs fees. We are not responsible for overseas charges!
Shop Now
Return and Exchanges
Each piece is custom made for each client; therefore, we cannot accept returns. We would like each client to submit a "need-by date." We make exact measurements according to submitted measurements. Payment is applied to materials used for constructing and cannot be refunded or canceled. All items are inspected before shipping out, therefore we do not ship damaged, badly sewn, or marked clothing. This applies to color, sizing and style, etc.
Shop Now